Wrought Iron | How to Enhance the Beauty of Your Home Decor
Wrought Iron | How to Enhance the Beauty of Your Home Decor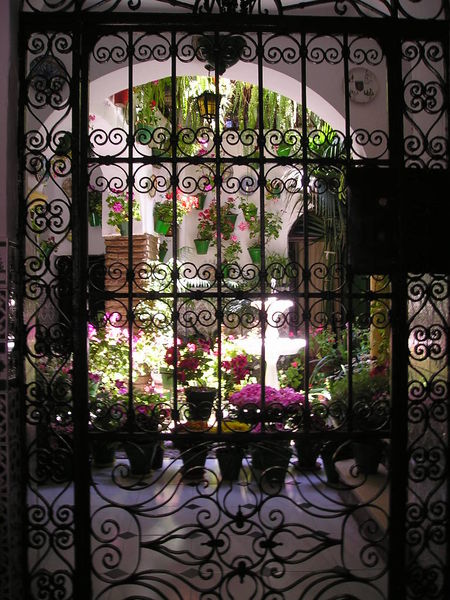 Wrought Iron : How to Enhance the Beauty of Your Home Decor
From big improvements to smaller, but definitely noticeable accents, Wrought Iron is one of the best materials available for adding beauty and enduring style to your home. The custom nature of wrought iron has its roots in the past, when blacksmiths forged the necessary items for living in a time before plastics and aluminum. Today, there is some wrought iron that is being made by virtue of using an automated process, however, there has been a big resurgence of hand-crafted custom hand-forged pieces using the traditional blacksmithing methods. These pieces retain a timeless, old-world craftsmanship that makes them unique and very desirable, among those who value quality and workmanship. Types of Wrought Iron Decor, include: Fences, gates, doors, railings, lighting and home accents, such as hardware and wall decor. By their nature, handcrafted items are more expensive, however, their durability, as well as timeless design, make them well worth the investment.
Wrought Iron Fences, Gates, and Doors
These examples tend to be at the higher-end of the wrought iron price spectrum, however, the character, elegance, and value that they add to a home are undeniable. Because of the strength of wrought iron, doors made of this material can add a large degree of security, while also being an attractive addition. Wrought iron fences have a similar attribute in terms of making a homeowner feel safer, as well as the beauty they afford a property. Gates function much the same way as with doors, when it comes to security issues, and they also create a sense that beyond them lies an inviting space. If cost is a factor, there are many other types of wrought iron touches that can be introduced to provide interest, change the style and appearance of an existing wooden gate, door, a piece of furniture or add a different style to the interior or exterior of your home. Adding blackstrap hinges or a distinctive latch & handle to a gate, will give it completely new look and feel. Hinges and latches come in many different styles and sizes. Colonial, Country, Craftsman and Southwestern, are just a few of them that are available. These same styles can also be found in the decorative finials that adorn the posts or make up the pickets of wrought iron fencing. If you are looking to enhance an existing fence opposed to installing a new one, wrought iron finials can be added to the top of many types of fence posts.
Wrought Iron Railings and Stair Accents
The addition of an exterior or interior wrought iron railing, can add a lot of impact to the style of your home. Additionally, using balusters made of this same type of material gives a more formal feeling. Other options include, incorporating either a wooden railing with wrought iron balusters or utilizing the opposite combination, which creates an elegant, yet, somewhat more casual style.
Wrought Iron Lighting
Chandeliers, Floor and table lamps, wall sconces, lanterns there are numerous options and different types of wrought iron lighting to choose from. Some options include electrified vs. non-electrified which are often used decoratively, utilizing candles instead of lightbulbs. A wrought iron chandelier, is often chosen when the formality of a crystal is not desired, but one of a different material is wanted for a dining room or open stairway leading to a second floor. Again, these come in various styles to compliment many styles of decor. The cost compared to one made of crystal is actually less, and wrought iron chandeliers are a lot less-likely to be broken or need repair, due to the strength and durability of their material and fabrication. There are a wide-variety of wrought iron lamp sizes, shapes and styles available. Floor, table, and wall types give you a lot of decorating choices. As with other wrought iron pieces, the styles tend to reflect an older period, such as Colonial, French Country, or Spanish Villa. Another consideration is whether a wrought iron lamp needs to be electrified or not. Some people prefer to have a decorative lamp that uses candles instead of lightbulbs. They can be lit to provide ambient lighting. Of course safety is an issue with candles, but as long as precautions are taken, they produce a warm glow and an enjoyable feeling during a meal or other special moments.
Wrought Iron Hardware: Refurbishing Existing Furniture, Doors and Cabinets
One way to restore new life to a piece of furniture, a door, or kitchen cabinets, is by changing the hardware. Wrought iron hinges, pulls and knobs can make what is old and dated, look new again. Hinges, pulls and knobs are a very easy way to make a big difference in the look of an armoire or dresser. The impact on how different a kitchen cabinet hardware makeover feels, can be dramatic.
Share: