Wrought Iron Properties
Wrought Iron Properties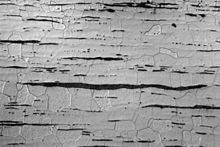 Wrought Iron Properties
Wrought iron lacks the carbon content necessary for hardening through heat treatment. An advantage of its low carbon content is its excellent weldability.Amongst its other properties, wrought iron becomes soft at red heat, and can be easily forged and forge welded.
Wrought iron can be cast, however cast iron is much easier to produce and thus cheaper, so it is often chosen over wrought iron.
The raw material produced by all indirect processes is pig iron. It has a high carbon content consequently it is brittle and could not be used to make hardware.
The slag inclusions, or stringers, in wrought iron give it properties not found in other forms of ferrous metal. There are approximately 250,000 inclusions per square inch. A fresh fracture shows a clear bluish color with a high silky luster and fibrous appearance. Slag inclusions in wrought iron have been shown to disperse corrosion to an even film that resists pitting.Due to the variations in the origin of iron ore and iron manufacturing, wrought iron can be inferior or superior in corrosion resistance compared to other iron alloys. There are many factors that determine this corrosion resistance. One of which is the working over of the iron spreads out copper, nickel and tin impurities, which produce electrochemical conditions that slow down corrosion. Sulfur impurities in wrought iron decrease corrosion resistance, but phosphorus increase corrosion resistance. Environments with a high concentration of chlorine ions also decreases wrought iron's corrosion resistance.
Wrought iron has a rough surface so metal plating and coatings adhere better.
Share: